The Jenn Y Disc Lariat Necklace (Gold or Silver)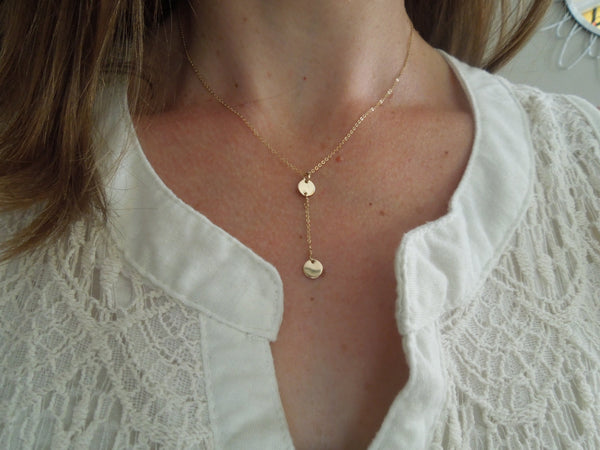 The Jenn Y Disc Lariat Necklace (Gold or Silver)
A great little everyday necklace. So delicate and pretty. Very versatile. 
Choose your metal at checkout: sterling silver or 14k gold filled.
All gold components are 14k GOLD FILL which is very durable and much heavier than gold plated, which it should not be confused with. Gold fill will not lose its surface color as fast as plated metal. It will remain rich in color and keep its luster. It will act and wear as solid 14k gold at a fraction of the price.
Not sure what length to order? Copy and paste this address in a new browser window: www.pinterest.com/pin/214695107208308498/
Comes in cute gift box.